While the restaurant and foodservice industry is one of the most diverse industries in our economy, we know Black people are underrepresented when it comes to ownership. Training and access to capital remain significant barriers for Black women and men who want to own their restaurant.
Gerry Fernandez, President & Co-Founder of the Multicultural Foodservice & Hospitality Alliance leads a panel of Black professionals as they discuss the obstacles along the way as well as the success achieved in becoming multiunit restaurant owners. Three entrepreneurs will share how their leadership, perseverance and creativity helped them sustain their brands through ups and downs. They share their keys to success in a compelling and "straight talk" fashion.
Speakers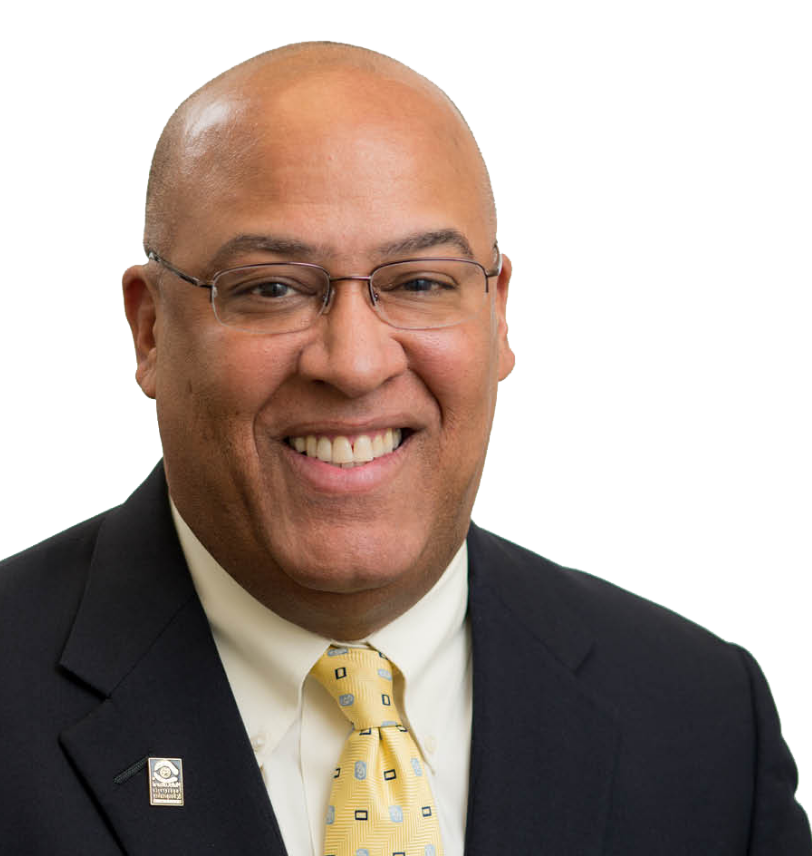 Gerry Fernandez
President and Founder
Multicultural Foodservice & Hospitality Alliance (MFHA)
As President and Founder of MFHA – an educational non-profit organization that makes the business case for developing cultural intelligence in the workplace- Gerry has spent decades educating and advocating for the business benefits of cultural diversity and inclusion in the foodservice & hospitality industry. An engagingly energetic Speaker who practices "straight talk", he travels across the US and internationally, bringing authentic perspective on building Cultural Intelligence that raises the topline, improves the bottom-line, and builds brands' cultural authenticity. Gerry was named to Nation's Restaurant News 2018 Power List of the 50 Most Influential People in Foodservice, "the definitive list of industry leaders who are not only setting trends today, but also shaping them for tomorrow."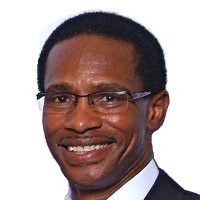 Lewis Rudd
President/CEO
Ezell's Famous Chicken
Lewis Rudd grew up in Marshall, Texas where he gained his first restaurant experience working for a local chicken restaurant. After leaving Texas to serve in the military, where he gained valuable business and leadership skills, Lewis joined his siblings and childhood friends and moved to Seattle to pursue his lifelong dream of owning his own business. In 1984, the family opened their first location of Ezell's Famous Chicken.
Once the restaurant was opened, Lewis shifted his focus to marketing. He received a Marketing and Sales Program degree from Seattle Central Community College. In 1993 Lewis was a finalist for the Ernst & Young Entrepreneur of the Year. With his leadership, Ezells Famous Chicken has grown to a thriving catering business and built a brand that is recognized internationally.
Lewis is highly active in the Seattle community supporting various organizations. He volunteers to speak with students at various schools about entrepreneurship and career opportunities.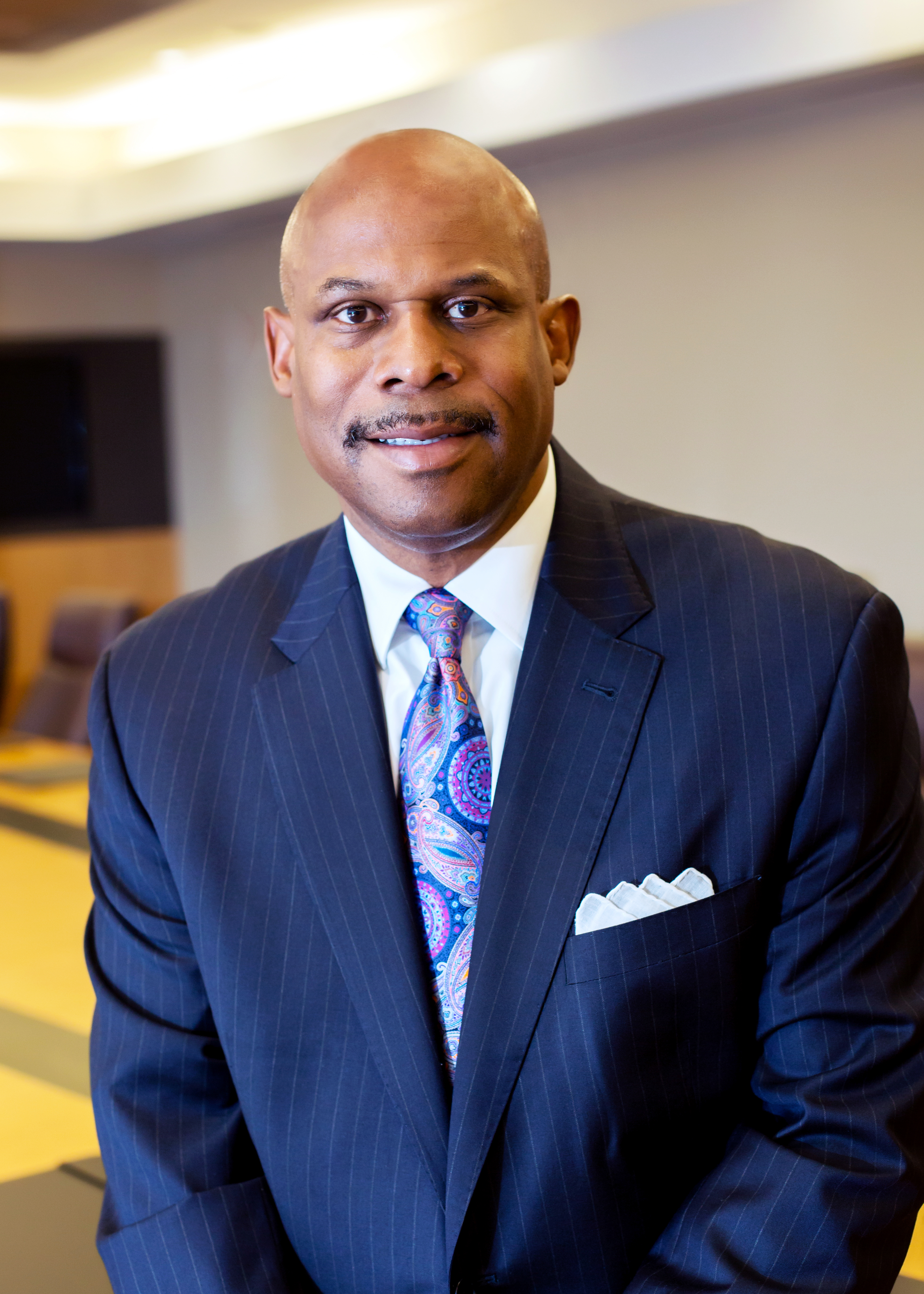 Warren Thompson
President and Chairman
Thompson Hospitality
President and Chairman of Thompson Hospitality Corporation, the largest minorityowned food service and facilities management company in the U.S. With 6,000 associates and revenue of more than $760 million, Thompson Hospitality operates in 48 states and six foreign countries, providing a wide range of services.
Thompson Hospitality was founded in 1992, when Thompson completed a leveraged buyout of 31 Bob's Big Boy restaurants from his previous employer Marriott Corporation. He proceeded to convert the stores to Shoney's restaurants and several other proprietary restaurant concepts. Warren also expanded the company's interests into the contract food service arena, and in 1997 created Thompson Hospitality Services, LLC by forging a strategic partnership with Compass Group, the world's largest food service company. Through this alliance, Thompson Hospitality currently serves more than 65 Fortune 100 companies, large universities, and hospitals. Additionally, Thompson Hospitality has developed a specialty niche in providing food service to many of the Nation's Historically Black Colleges and Universities ("HBCUs"), becoming the largest player in that segment.
As with food service, Thompson Hospitality has expanded its capabilities in the facilities management arena as well, providing services to both large corporations and several HBCUs.
Thompson Hospitality's growth in revenue now places the company 10th in Food Management Magazine's ranking of the "50 Largest Contract Companies". The Washington Business Journal has ranked Thompson Hospitality as the Number One Minority-Owned Company for 2017. Previously a recipient of Black Enterprise Magazine's coveted "Company of the Year" award, Thompson Hospitality is today ranked 8th among Industrial/Service companies on Black Enterprise's "BE 100s" list.
Thompson received his Bachelor of Arts degree in Managerial Economics from Hampden-Sydney College and holds an MBA from the University of Virginia's Darden Graduate School of Business Administration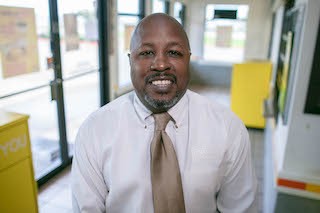 Tim Williams
Owner
Williams Chicken
Tim Williams is a Certified Franchise Executive with more than 25 years in the franchise industry. Williams' experience, however, spans into various fields, including commercial real estate, franchise licensing, and business development consulting.
An executive who prides himself on crafting deals that makes a difference for everyone, Tim Williams has lead the growth of WILLIAMS CHICKEN for more than two decades. As Director of Franchise Development and Operations for Williams Fried Chicken Inc., and Williams Chicken Licensing Company, Inc., he has lead the company into multi-million dollar status, becoming one of the largest African-American Franchisors in the nation. Under Williams's leadership, Williams Chicken has experienced tremendous growth and development with more than 40 stores in its system.
Williams has been called upon for his innovation, creativity and relationship building skills that has allowed him to keep the Williams Chicken brand top of mind for prospective franchise partners and consumers. A former commercial real estate Associate with Quine & Associates, Williams learned quickly that his experience in commercial real estate, coupled with his franchise expertise would yield effective results.
His business development and corporate initiatives are now making a difference with other major brands. Williams has utilized the WILLIAMS CHICKEN company philosophy, "to grow, serve and give back to the community" to inspire other corporate partners to give back to communities that so generously supports their business. Under Williams's leadership, he established the WILLIAMS CHICKEN Partners in Education program that has attracted partners like AT&T, Coca-Cola, and others to support community-based programs with partners like the YMCA and others to serve children and youth.
Williams is well respected and is known throughout the country and state of Texas for his work as a leading Franchise Developer and Operations Executive. Williams earned a bachelor's degree in Finance from Texas Tech University, and received his Certified Franchise Executive Designation more than 10 years ago.