The U.S. Department of Labor's (DOL) Final Rule on Handling Tips and Eliminating the 80/20 Rule – an overview of what's new and what may be next under the Biden Administration
On December 22, 2020, the U.S. Department of Labor, after a lengthy rulemaking process, issued its final rule revising tipped-employee regulations under the Fair Labor Standards Act (FLSA). The Association advocated aggressively with the Department and the Trump White House for promulgation of this rule to bring much needed regulatory relief to restaurant employers and employees given the massive overreach during the Obama administration that resulted in uncertainty, compliance nightmares, and frivolous lawsuits. The final rule has two major parts.
First, it permits employers who do not take a tip credit to pool and share tips with the back-of-house employees and sets new safeguards and compliance measures. Secondly, the rule codifies the Bush-era interpretation of the so-called "80/20 rule" that governs how and when tips can be counted as part of an employee's wages when doing side work. The new rule will become effective March 1, 2021 during the Biden Administration. We expect that the incoming Biden Administration will attempt to delay the effective date and possibly pursue a new rulemaking to revise and/or reverse the final rule, or portions thereof.
Please join Shannon Meade, Vice President of Public Policy and Legal Advocacy, National Restaurant Association, and Eli Freedberg, Shareholder, Littler Mendelson, to examine the new rule in further detail, as well as potential changes under the incoming Biden Administration.
Speakers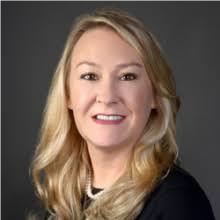 Shannon L. Meade
VP, Public Policy and Legal Advocacy
National Restaurant Association
This webinar is provided by the National Restaurant Association.